In 2010, for my birthday, my friend Robert Walton gave me a doll that resembled a meditating goddess. It was made of felt and I had never seen anything like it. I was intrigued. When I found a book called "Irresistible Felted Animals" I was so excited! I started felting these small, adorable creatures in 2011 and find each project to be completly engaging and satisfying. They take forever to make and so there's not much of a market for them--I'd have to charge hundreds of dollars for each one to get a reasonable return on my time investment. So clearly, they are a "labor of love". But they are a wonderful source of pleasure and make great presents!
Need felting supplies? Go to TheFeltingSource.com website here.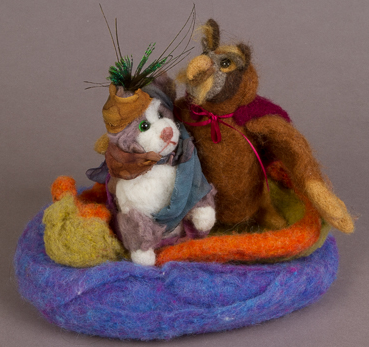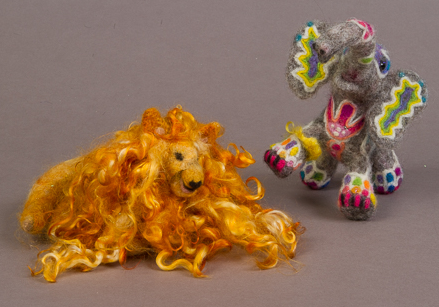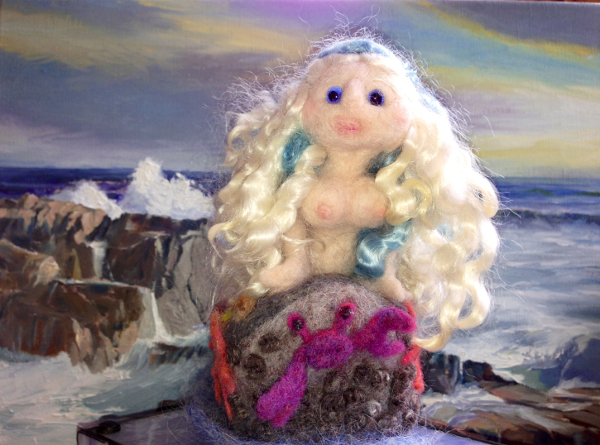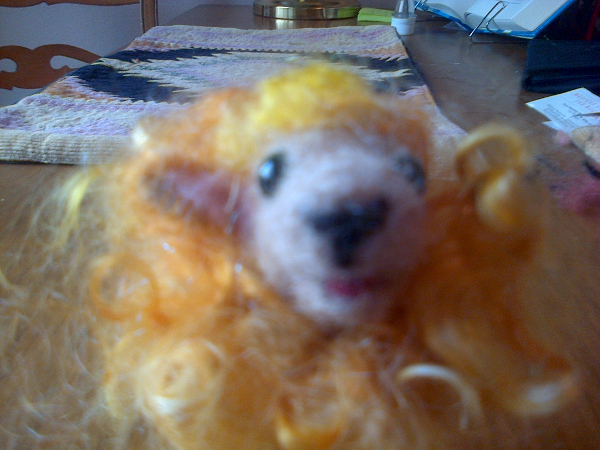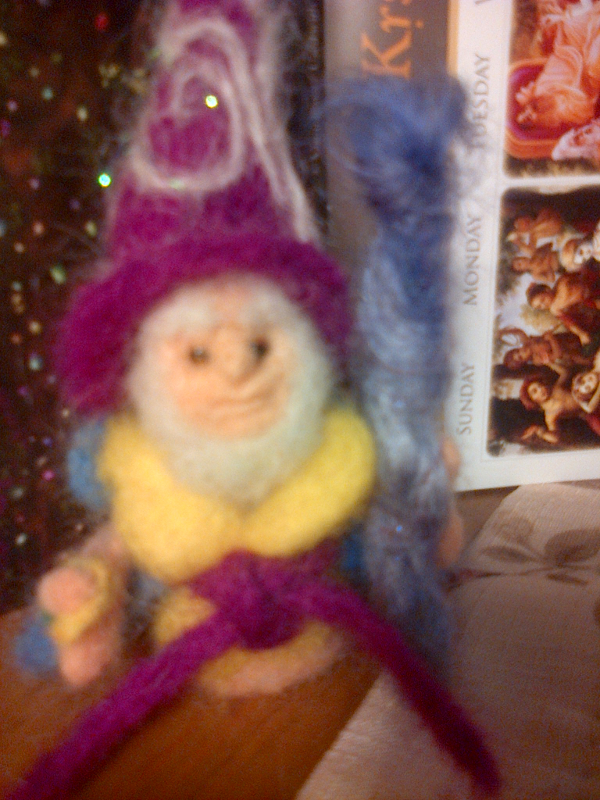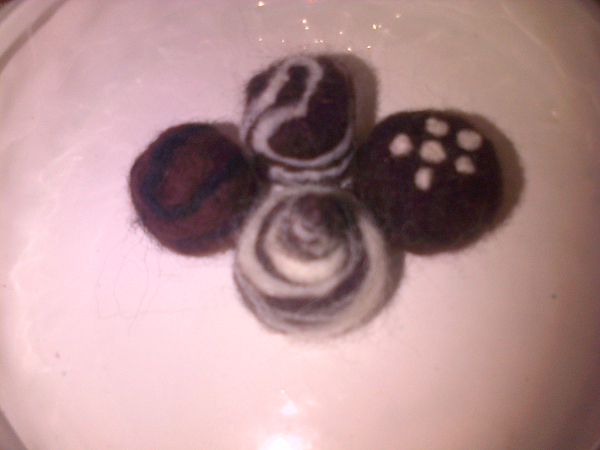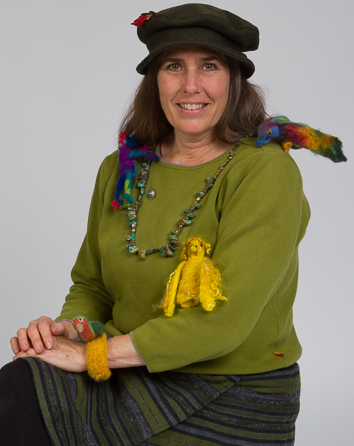 Dhara and her Dharlings!